Trofin and Associates wins an important case related to administrative law area , obtaining the dismissal of the Building Permit cancellation request granted by the City Hall to our client, a Romanian developer
Trofin and Associates wins an important case related to administrative law area , obtaining the dismissal of the Building Permit cancellation request granted by the City Hall to our client, a Romanian developer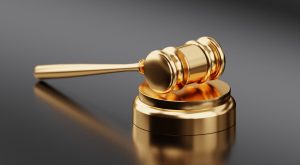 The building reference document is undoubtedly the building permit, an administrative document issued by the public authorities, in the absence of which no work shall be started and which benefits from the presumption of legality. Our team successfully represented an important customer in the construction field, who faced the issue of challenging the legality of the obtained authorization duringthe preforma.
Basically , the case argued matters such as the neigbhour's approval in case of close buildings, taking into account the legal provisions of the Civil Code regarding the minimum construction distance of 60 cm from the border line and  as well as the special law provisions and the alleged prejudice of neigbhours' buildings sunny conditions
The defense in this case was based on the provisions of the Methodological Norms for the application of Law no. 50/1991, which provides, with the tile of exception, that neighbors' approval is not necessary for new constructions located adjacent to already existing buildings or in their proximity in case reintforcement measures are not required to protect existing constructions. Suchcondition was fully fulfilled in our client's case. This is the reason why the Bucharest Courts dismissed the cancellation request of the building permit as groundless.
The Trofin & Associates team, co-ordinated by Valentin Trofin, that provided lient representation in this dispute was led by the lawyer Oana Cuciureanu – Partner & Head of Litigation Department and the lawyer Teodora Hermeniuc – Senior Associate.