The Trofin and Associates team has won a major dispute related to a high value construction subcontract
The Trofin and Associates team has won a major dispute related to a high value construction subcontract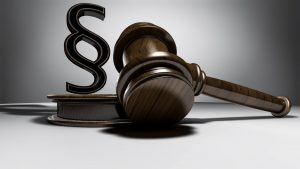 Building construction work frequently creates complex disputes in high value contracts.
As commonly occurs,  the complexity of the construction work within the context of the evolution of the construction market, makes it necessary to extend the contractual relations at the level of sub-contracting parties, which results in a series of legal relationships between the contracting parties.
This particular case concerned the demand of a subcontractor for the payment of a sum of 851.687 RON, representing its principal undertaking together with penalties of 0.1% / day of delay for an amount estimated at 106.538 RON. Based on their extensive experience of more than twenty years,  Trofin & Associates were successful in helping the entrepreneur to undertake prompt administration of the evidence that led to the total rejection of the litigation claim.
In this case, the court ascertained the unjustified nature of the claims by the subcontractor by verifying the existence of discrepancies between the bills required to be paid and documents submitted in support of these bills. Furthermore, inconsistencies were identified regarding amounts included in the invoices, work carried out and supplementary documents according to which work had been completed. In addition, there were questions regarding the signatures of acceptance of work undertaken, as well as failures to submit statements of work specified in the respective bills, and uncertainty about completion of the work by the deadline.
The firm Trofin & Associates, coordinated by Mr.Valentin Trofin, who acted on behalf of the clients, was led by Mrs. Oana Cuciureanu, Partner and Head of the Litigation Department, Ms. Raluca Neacsu, Associate and Ms. Mihaela Atanasiu, Senior Associate.